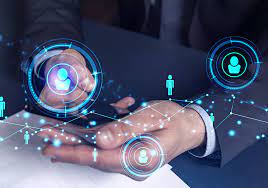 Remote staffing has become one of the most sought-after models of engaging with the workforce in the modern age. It offers greater flexibility and offers increased operational efficiencies to companies worldwide. Working from home and anywhere has become a popular choice for employees in today's digitally connected world. In the era of remote work, it is imperative to engage with a staffing partner that can successfully provide a top-notch remote workforce across the country.
Why do companies hire through staffing agencies?
Organizations and workplaces have radically transformed since the COVID-19 pandemic popularizing remote staffing. Many staffing organizations, like Mastech Digital, became valued partners for companies struggling with IT talent to sustain and impact their digital transformation programs.
IT S/taffing organizations give businesses compelling reasons to partner with them to build teams at speed and scale. First up, it is cost-effective. Staffing agencies have access to a large pool of potential candidates, so companies can save on the time and effort needed to bring people on board all by themselves.
Secondly, companies use IT staffing agencies, more so with remote staffing capabilities, because of their agility and ability to staff technology talent across the country. These could be temporary or permanent staff. What used to be limited to on-prem staffing in the past today has the advantage of working with the best IT talent wherever they are.
Thirdly, IT staffing organizations can provide valuable expertise and industry insights into the job market. They can help companies identify trends and skill gaps to make more informed hiring decisions. Staffing agencies can also help companies assess their internal talent needs and develop strategies for attracting and retaining top talent.
Understanding The Remote Staffing Process
To understand the remote staffing process, it is essential first to understand what a remote staffing agency is. Remote staffing is a specific work arrangement where a company hires talent remotely.
One of the most significant advantages of working with a staffing solution provider is access to talent anywhere in the country. This gives businesses access to a larger pool of potential candidates enabling companies to save overhead costs.
Another benefit is the high success rate while finding and placing qualified candidates. Experienced recruiters network with candidates and position customer requirements appropriately. They also have access to extensive databases of potential candidates, making it easy for them to match requirements with the right employees with precision.
Before considering working with a remote staffing agency, it's essential to take some time to learn about their process to ensure that you're making the best decision for your business. Here's an overview of how a typical remote staffing process works:
Businesses contact a remote staffing agency and provide them with a description of their job opening.
The agency reviews the job description and works to match requirements with appropriate candidates by searching their database.
Once they have identified a few potential candidates, the agency contacts those people and sets up interviews over video or phone calls.
After the interviews, the agency reaches out to the business to discuss candidate fitment.
When a decision is made, the remote staffing agency informs both parties and assists in coordinating any remaining details, such as contracts, start dates, background checks, etc.
How to Vet and Source the Best Talent
You'll need to consider a few key factors to vet and source the best talent for your remote team.
First, what is the scope of your project? Are you looking for someone with a specific skill set, or are you open to hiring a generalist? It may be easier to identify potential candidates if you know what kind of skills you need.,
Second, what is your budget for this project? Knowing how much you're willing to pay will help you weed out candidates outside your price range.
Finally, what is the timeline for this project? This will help you prioritize available candidates to start working on your project as soon as possible.
When you've considered all these factors, it's time to start sourcing candidates. There are several ways to find talented remote workers. You can post a job listing or search through freelancer directories. You can also reach out to your network or look for referrals from people you know and trust. Once the list of potential candidates is complete, it's time to start contacting them.
During the interview, be sure to ask questions that relate directly to the skills and experience they claim to have. Ask them to complete a short task related to the project to evaluate their abilities better.
Finally, be sure to discuss payment terms, the number of hours required, and other expectations you have for the role up front. Once you've found the right candidate, it's time to start onboarding them and getting your project off the ground.
What Skills to Consider When Hiring Remote Staff?
When hiring remote staff, there are a few key skills to keep in mind. First and foremost, ensure that your prospective employees have strong written and verbal communication skills. After all, much of the work done remotely will involve communication, whether via email, text, or video chat.
In addition to communication skills, look for candidates who are organized and can manage their time well. Good time management skills will ensure deadlines are met, and projects are completed on schedule. This is especially important if your remote team works on multiple projects simultaneously.
Finally, it's always beneficial to hire staff who are comfortable using technology. Many remote workers rely heavily on various technologies to do their jobs effectively, so it's helpful if your employees are already familiar with the basics (email, word processing, spreadsheets, Teams, Slack, etc.).
Tips for Effective Communication with your Remote Staff
Define expectations from the outset: You and your staff must be on the same page from the start. If there are any specific expectations or requirements, be sure to communicate these.
Schedule regular check-ins: Set aside time each week (or however often makes sense for your business) to sync up with your staff. This allows you to provide feedback, answer questions, and stay up-to-date on the progress.
Use communication tools: With so many great options available, there's no excuse for not staying in touch with your staff. It is imperative to utilize these tools to make communication easy and convenient.
Encourage open communication: Let your teams know they can come to you with any questions or concerns. Establishing an open line of communication early on will help ensure minor issues don't become major problems down the road.
Be patient and understanding: Things that delay progress or cause problems will inevitably arise. It's important to be understanding and patient when these things happen; remember that everyone is doing their best in a less-than-ideal situation.
Future of Remote Staffing
The pandemic has forced businesses of all kinds to re-evaluate the way they operate. Many have turned to remote work to keep their business running while keeping their employees safe. Remote work is here to stay, which means the future of staffing agencies is also shifting. The demand for remote working has been high.
According to the 2022 FlexJobs Career Pulse Survey, a staggering 97% of workers express their desire to work remotely in some capacity. 65% of respondents said they preferred a remote work environment, while 32% voted in favor of a hybrid work culture.
In the past, staffing agencies were limited to working with local talent. But with the rise of remote work, staffing companies now have access to a global talent pool. This gives them a substantial competitive advantage and opens new possibilities for growth.
The future of remote staffing lies in its ability to adapt to the changing needs of businesses. They need to be able to provide quality candidates for positions that can be done remotely. They also need to be able to provide support and guidance to businesses that are new to remote work.
A staffing agency must meet these requirements to be well-positioned for success in the future.
Remote Staffing Agency Business Model
The key to successfully managing a successful remote staffing agency lies in understanding the different nuances associated with it.
There are a few critical components to a successful staffing agency business model. The first of which is having a solid recruitment process in place. This means having a system for sourcing, screening, and hiring remote workers.
Second up, the model should have a good training and onboarding process. This ensures that your new hires are productive from Day 1 and can hit the ground running.
Lastly, good communication and management processes need to be in place. This includes regular check-ins with your team, setting clear expectations, and providing feedback regularly.
With remote IT staffing solutions, Mastech Digital has adopted an agile process to provide technological skills. MAS-REMOTE, our remote staffing solution, supported by a thorough screening and onboarding process, enables you to recruit IT professionals across the country.